No. 17
Regular price

Sale price

$375.00
Color : Metalic Olive

Shipping : 1-4 weeks 
Trimming : Leather Band is not included
MATERIALS

- Ecuadorian Natural Straw
- Hand woven
- Exceptional sun protection
- Fresh
- Light
HOW TO MEASURE

1. To measure the circumference of your head you must start by placing the tape at the center of your forehead, 1 cm above your eyebrows.

2. Continue circling the tape around your head right above your ears .

3. And then to the most prominent point at the back of your head.

4. Continue until you are back to 1cm above your eyebrows.

5. Hold the tape firmly but not too tightly.
PRODUCT CARE

- Hold your hat by its brim and not its crown to avoid it from creasing
- Do not pinch the crown
- Avoid heavy rain
- Clean your hat with a soft cloth or a wipe with mild water
- If you have several hats do not stack them on top of each other
- Do not leave your hat inside your car for too long. Heat could cause shrinking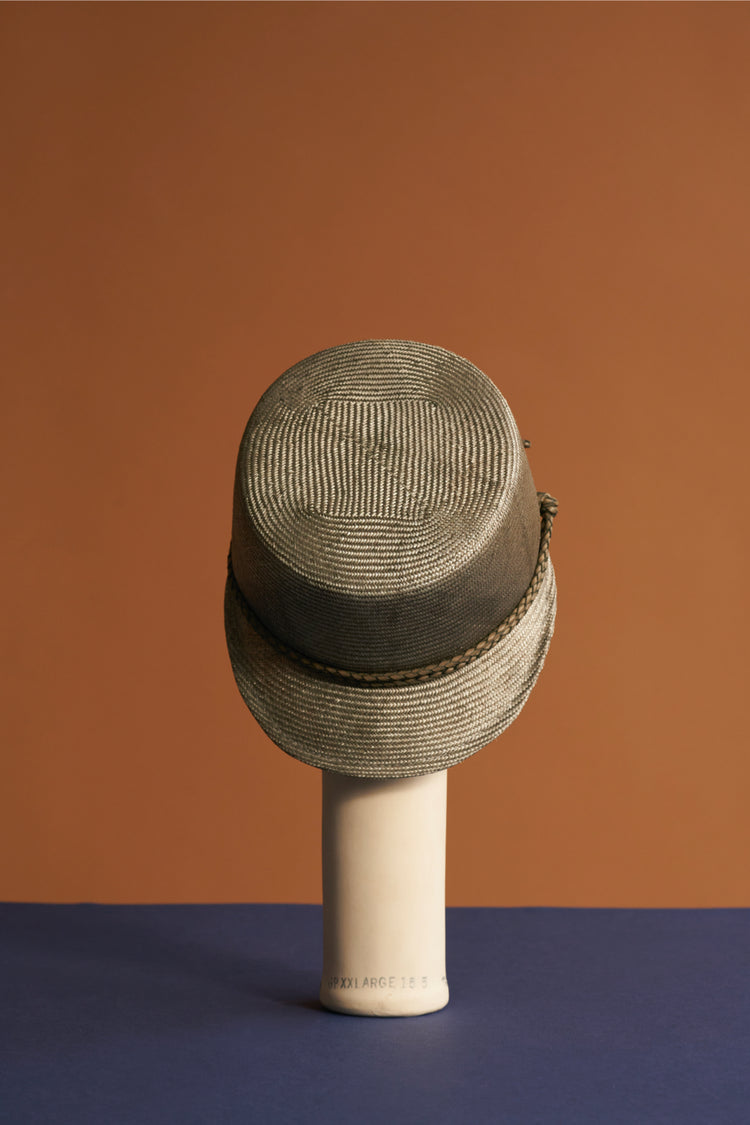 100% handmade
Through meticulous craftsmanship, each hat is hand shaped and finished at our local studio in Mexico.
fitting guarantee
Each hat has a standard Size Chart and a "how to measure" photo so you can measure your head and order the right one for you.
"HAND MOLDED THROUGH CLOUDS OF STEAM"
Before a hat comes to life, it must go through an extensive process of intricate craftsmanship.
Through meticulous craftsmanship, the juxtaposition of felts and hardware, an eclectic use of materials  — from the most extravagant to the most subtle variety of shapes — we create unique headpieces to complement our customer's personality.
- Mariela Alexandra, Founder and Creative Director
ABOUT THE BRAND